OWN A PIECE OF THE PHOENIX EPE – PLOTS OF LAND AVAILABLE NOW!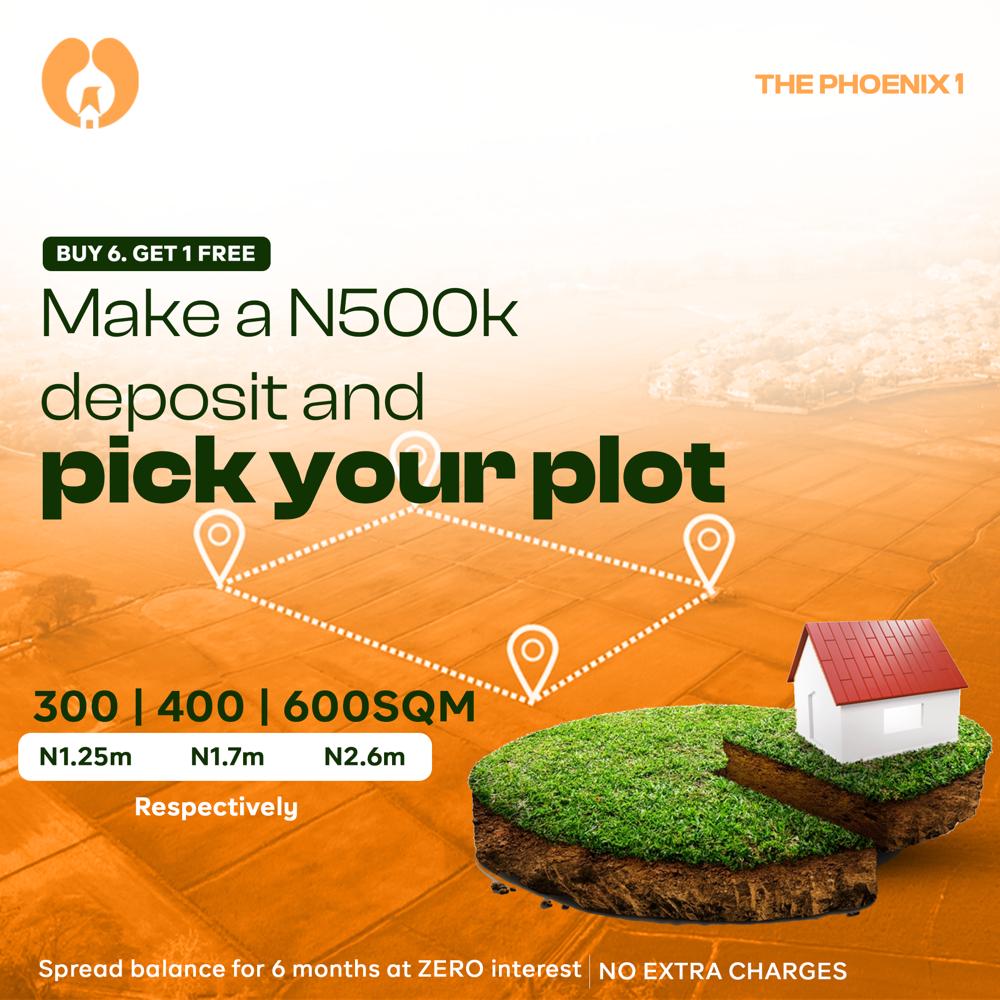 Details
OWN A PIECE OF THE PHOENIX EPE – PLOTS OF LAND AVAILABLE NOW!
If you are up to date with the current state of Development in Epe, you would agree there is no better time to have Landed Property in Epe than NOW
Even if you have acquired some, you can maximize your Income Potential in the Nearest Future. It is with this Great Excitement that we announce our Newest Property in the League of Real Estate Developments…
The Phoenix is an iconic piece of Property located in the heart of Tomoba in the Igbonla Area of Epe.
Epe Boasts of having a very serene and beautiful nature as well as its proximity to the Industrial Development going on gives it a large boosts of Capital Appreciation in the nearest Future.
Landmarks:
– St Augustine University
– Igbo Nla Model College
– Yaba College of Technology
– Michael Otedola Housing Estate
This Estate will Feature:
– Perimeter Fencing
– Gate House
– Earth Road
Location: Igbonla, Epe.
Title: Freehold
Price: All Inclusive (Covers Documentation and Development Levy, no extra charges…)
OUTRIGHT PAYMENT: (0 to 6 Months)
300 sqm – N1,250,000
400 sqm – N1,700,000
600 sqm – N2,600,000
Initial Deposit: N500k
Payment Plan: Spread payment up to 6 months with zero interest.
Agency Fee: No
NB: Allocation will be done 1 Month after Full Payment for the Property AND You are guaranteed 25% payback if you don't get your allocation one month after completion of payment.
For Enquiries/Inspection contact: TPI Homes @ https://www.tpihomes.com.ng. Call/WhatsApp: +2348031920225, +2348050373288
ID:

5399

Published:

December 26, 2022

Last Update:

May 3, 2023

Views:

60